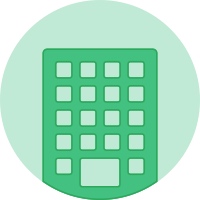 Kumulus
Physics
Engineering sciences
Thermal machine engineering lead
Job description
About Kumulus
Kumulus is a startup co-founded by two Polytechnique (X) engineers cumulating a wealth of circa 20 years of experience in different fields including renewable energy, industrial waste heat recovery, strategy consulting, investment and management of multi hundred-million-dollar sustainable infrastructures, industrial power plants construction management, ...
Kumulus aims to solve the problem of drinking water scarcity in Africa and the Middle East by designing machines that use solar power to transform the humidity in the air into drinkable water.
The position
We're looking for sustainability driven bright minds to take on the challenges of designing, manufacturing and improving Kumulus's products and services. Within the technical team and working directly with the CTO, you'll be in charge with the following (without being limited to):
Overseeing the design, prototyping, certification and industrialisation process for atmospheric water generators
Material and manufacturing process selection in due to the application standards
Defining the specification of the components
Selection of the components, coordination with purchasing department for acquisition
Coordination with mechanical, electrical and electronic engineers for mechanical and electrical design
Coordination with subcontractors for manufacturing and assembly
Product testing and performances validation
Coordination with design engineers to generate required documentation for certification and industrialisation
Effectively present proposals, status reports, and final project reports to groups (French and English writing skills is a must)
The position will be based in Paris, and you can start as soon as possible.
Desired profile
Qualifications required
A Phd in thermal machine, cooling machines, refrigeration machines
This would be your first contract with a company
You have a scientific curiosity, and you want to get involved in a project involving various core competencies
You want to participate in the advent of a start-up that tackles one of the major challenges of the 21st century
 
What we offer
Competitive salary
International networking and knowledge gathering opportunities
A comfortable and stimulating work environment