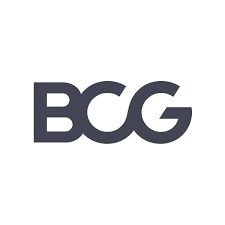 Boston Consulting Group
Senior Associate Consultant
Company description
The open room will be open to those slots :
9:00am to 13:00 am
4:00pm to 6:00pm 
Pionnier du conseil en Stratégie d'entreprise depuis 1963, le BCG en est la référence dans le monde et en France, avec plus de 500 consultants à Paris. Travaillant avec les Directions Générales de grands groupes et organisations publiques et parapubliques, les équipes du BCG conduisent des missions sur des problématiques aussi variées que la stratégie de croissance d'un laboratoie pharmaceutique, l'amélioration de l'efficacité opérationnelle d'une centrale nucléaire, l'organisation d'une stratégie d'un département de R&D, ou encore la structuration d'un programme mondial de lutte contre la malaria.
Job description
Boston Consulting Group partners with leaders in business and society to tackle their most important challenges and capture their greatest opportunities. BCG was the pioneer in business strategy when it was founded in 1963. Today, we help clients with total transformation-inspiring complex change, enabling organizations to grow, building competitive advantage, and driving bottom-line impact.
As a member of our consulting team, you'll work alongside some of the world's top minds on cases that reshape business, government, and society. You'll collaborate on challenging projects with team members from many backgrounds and disciplines, increasing your understanding of complex business problems from diverse perspectives and developing new skills and experience to help you at every stage of your career—at BCG and beyond.
Consulting work is varied and rigorous, much of it performed at our client sites. Projects can vary in length, size, and location, depending on the client's challenge. Because our clients operate all over the world, you may travel internationally. 
If you are joining us directly from school or with a few years of experience, expect to spend time working across a wide range of clients and projects from helping to devise the integration strategy for a pharmaceutical merger to developing sustainable farming practices in emerging countries.  
For more experienced professionals, or as your career advances, you'll begin to specialize in one or more practice areas, perhaps as part of our expert consulting track for those with deep knowledge and skills in a particular discipline or industry.  Every step of the way you will be guided by BCG mentors and world-class learning programs designed to meet your individual needs.
Desired profile
To succeed, organizations must blend digital and human capabilities. Our diverse, global teams bring deep industry and functional expertise and a range of perspectives to spark change. BCG delivers solutions through leading-edge management consulting along with technology and design, corporate and digital ventures—and business purpose. We work in a uniquely collaborative model across the firm and throughout all levels of the client organization, generating results that allow our clients to thrive