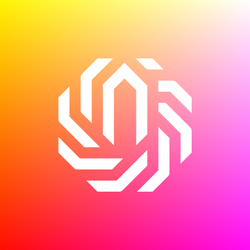 Chipiron
Physics
Engineering sciences
Mathematics
Quantum Sensing Engineer
Company description
Chipiron was founded in 2020 by Evan Kervella, engineer & entrepreneur, and Dimitri Labat, Ph.D. in condensed matter physics.
Our mission is to make MRI accessible to all.
We started our journey a year and a half ago and just go to start experimenting in the lab this summer.
We have successfully fundraised this Spring and are well accompanied:
Medical: great medical board, partner with different CHU and the Foundation Rothschild, supported by the French Society of Radiology...
Physics: we work with some of the biggest KOL in science, notably in ESPCI and Paris 7.
Entrepreneurship: supported by the most prestigious organization in France: Entrepreneur First, Agoranov, WILCO, PC'Up...
We're a team of seven physicists and are looking for (at least) two more to reach our goal of delivering our first images by October 2022. 
Job description
Position
Design, fabrication, and characterization of a low-frequency SQUID-based magnetic detection system.
Fabrication of magnetic antennas, soldering, wiring.
Operation of a pulse-tube-cooled 4K cryostat. 
Use of digital signal analyzers, spectrum analyzers, oscilloscopes, and their interfaces.
Passive and active magnetic shielding fabrication and implementation. 
Reward
Salary in the upper range of the market, BSPCE, health insurance, meal vouchers.
Desired profile
Warm knowledge
Likes to evolve in a very fast-paced and changing environment.
Risk-taker likes to take initiative.
Fast learner of new techniques in both software and hardware. Broad culture in fundamental physics. 
Enthusiastic and smiling person.
Bonus: sportspersons, musicians, merrymakers 
Cold knowledge
PhD in experimental low-energy physics, such as condensed matter physics, nanodevices, quantum computing, and ultra-sensitive magnetometry.
Low-temperature engineering.
Low-noise electronics, filtering, electromagnetic shielding. 
Ultrasensitive magnetometry: SQUIDs, NV centers, Atomic magnetometers.
Antenna design and implementation in the kHz range.
Bonus: MRI or biomedical imaging.