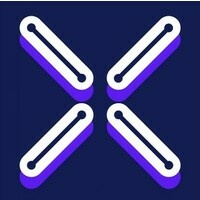 kinetix
PhD in AI - Deep Learning - Computer Vision
Company description
At Kinetix our ambition is to democratise 3D animation by making it faster and more accessible for all the creative minds.
We have developed an AI SaaS that automates 80% of the manual work involved in animation, leveraging the latest research in deep learning. The beta of our technology already allows animators to extract movement from any video and transfer it onto a 3D character while integrating in their workflows.
Our platform is now available, and we have built a community of 2,000+ animators who are testing our beta and are currently conducting tests with big studios such as Ubisoft.
Job description
En rejoignant l'équipe R&D de Kinetix, ton rôle sera de :
Etudier l'état de l'art des solutions existantes sur un problème donné
Développer des algorithmes de nettoyage/amélioration des bases de données d'animations existantes
Ecrire des modèles de deep learning sur des problématiques d'animation 3D
Entraîner ces architectures de deep learning pour améliorer la qualité de la reconstruction de l'animation
Porter une attention particulière à la stabilité et la contrôlabilité des modèles et du code qui les implémente
Participer à la recherche sur l'animation 3D
...
Mesdames, autorisez-vous à candidater !
Certaines études scientifiques montrent qu'en particulier les femmes ont moins tendance à postuler à une offre d'emploi quand elles n'ont pas toutes les qualifications et encore plus dans la tech. Si cela peut vous rassurer, sachez que cette fiche de poste est indicative donc prenez la comme telle : c'est un guide, ni plus ni moins.
Si Kinetix vous intéresse, sachez que nous aurons plaisir à recevoir votre candidature !
----------------------------------
By joining the Kinetix R&D team, your role will be to:
Study the state of the art of existing solutions on a given problem
Develop algorithms for cleaning/improving existing animation databases
Write deep learning models on 3D animation and human pose estimation
Train these architectures of deep learning to improve the quality of the reconstruction of the animation
Pay particular attention to the stability and controllability of the models and the code that implements them
Participate in research on 3D animation
...
** Ladies, please allow yourself to apply!**
Some scientific studies show that women in particular are less likely to apply for a job offer when they do not have all the qualifications and even more so in the tech field. If this reassures you, please note that this job description is indicative, so take it as such: it is a guide, no more and no less.
If you are interested in Kinetix, we look forward to receiving your application!
Desired profile
Tu as le profil idéal si :
Tu as réalisé une thèse dans le domaine du Machine Learning / Deep Learning
Tu es passioné(e) par l'univers du gaming et de l'animation
Tu es curieux(se) et innovant(e) dans les solutions technologiques que tu proposes
Tu as de l'expérience dans le développement en python et dans les librairies de Machine Learning
Tu as une philosophie d'entreprenariat et aime te lancer dans des projets innovants
...
You have the ideal profile if: 
You have completed a thesis in the field of AI / Machine Learning / Deep Learning / Computer Vision
You are passionate about the world of gaming and animation
You are curious and innovative in the technological solutions that you propose
You have experience in Python development and Machine Learning libraries
You have an entrepreneurial mindset and like to engage on innovative projects