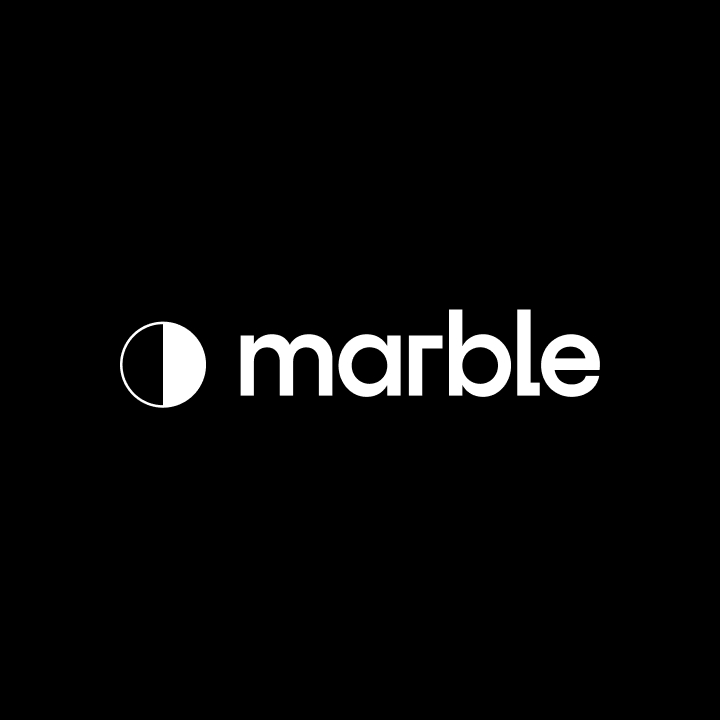 Marble
Physics
Chemistry
Engineering sciences
Geography
Earth sciences
Developmental Biology - Biology
Paris or remote in Europe
€21k stipend (contractor fee) over 9 months
Founder in Residence - Ocean CDR
Company description
Marble is a climate tech venture studio. We partner with scientists, engineers and operators to build deeptech startups that slash emissions, remove carbon from the atmosphere, and create climate resilience.
The climate crisis is the most pressing challenge of our times. We need breakthrough solutions to address hard-to-abate emissions, as available technologies only get us halfway. However, we can't put all our hopes in classic tech transfer. We need to intentionally create and deploy radical solutions.
As Founders-in-Residence, they work with us on "hard climate problems" and build ventures with massive impact potential.
We invest in the best teams at pre-seed.
Our mission: bring us at least one gigaton closer to net zero and create a future that thrives.
Job description
Hard Climate Problem: Ocean Carbon Removal
The ocean is the largest carbon sink on the planet, holding 50 times more than the atmosphere, and naturally absorbing a quarter of anthropogenic emissions. Meanwhile, severe climate impacts are already felt by marine ecosystems. Ocean CDR has the potential to reach gigaton scale, with no land or freshwater bottleneck, and many potential co-benefits in restoring ecosystems and countering acidification. However, current approaches face numerous challenges, from material processing to operating in marine environments to assessing net climate and environmental impact through solid MRV.
We are primarily interested in abiotic ocean CDR, which leverage the carbonate system to remove CO2 from the atmosphere and lock it away for millenia. Examples include such as ocean alkalinity enhancement (OAE) and electrochemical seawater splitting.
We are also open to explore novel biotic pathways that harness marine photosynthesis in ways that overcome current limitations of such methods (e.g. durable sequestration, MRV, net climate impact, nutrient cycle impacts, operating conditions, etc)
 
Potential opportunities:
Efficient production of optimised alkalinity sources
Efficient transport, dispersal and monitoring of alkalinity in seawater
Electrochemistry: better materials and stack design, novel uses for acid streams
Improving air-sea gas exchange across various methods
Interactions between surface sea and deep ocean and/or seabed
Synergies with existing water flows, offshore energy, coastal and marine industries
Hybrid applications: metal recovery, CO2 utilisation, hydrogen production, etc
Bio-hybrids: using biological agents to enhance various parts of the process
Novel biotic pathways overcoming known limitations of marine photosynthesis
MRV: sensors and platforms for Measurement, Reporting and Verification of carbon uptake and environmental impacts on marine life 
We are actively looking for new Founders in Residence to join us, either:
As First Founders to scope entirely new approaches
As Co-Founders for projects in development within Marble
Apply at https://marble.studio/ or see the Programme Structure!
Desired profile
Ideal Background(s)
If you are a mission-driven individual with deep expertise in one of the areas below, or any adjacent field, we would love to hear from you!
Electrochemical engineering, with experience in new cell or new stack design and implementation, or membranes and catalyst design. 
OR Process / chemical / industrial engineering with experience in material processing (mining, cement, lime, ceramics), metal recovery, or reactor design
OR Geochemistry and related (e.g. mineralogy, geobiology, other geosciences) with experience in rock weathering or CO2 mineralisation
OR Experience in coastal, marine and water industries, such as desalination, wastewater, energy, shipping, naval engineering, etc
OR Oceanography, ocean chemistry, ocean modelling, with experience in monitoring the ocean carbon cycle, marine life impacts, or designing MRV protocols
OR Marine robotics, sensors, platforms with experience in ocean sensing
OR Algae bioproceses and/or biotechnology
Nice to have: life cycle assessment, techno economic modelling, statistical modelling and MRV experience from other industries, thermal processes
 
Who We Are (Really) Looking For
We encourage you to apply even if you feel you don't meet all requirements above. We know that some skills can be learned while you are building!
We value intelligence, creativity and Founder Potential:
You dream of founding your own company becoming your own boss, and putting together a great team to accomplish something awesome. 
You are a pragmatic optimist with a driving motivation to mitigate climate change.
You love to communicate your passion for deeply complex subjects
You are self-motivated, action-oriented, and you enjoy working on multiple aspects of a complex project with an interdisciplinary team, in a fast-paced environment.
You are naturally inquisitive and curious, anchor on the right concepts quickly, and go deep enough to surface non-obvious insights.
You approach radically new ideas with an open mind. You get to the salient questions quickly, and your first instinct is to ask how they scale.
You understand that innovation really starts with people, not ideas. You enjoy building collaborations within a team and with external partners.