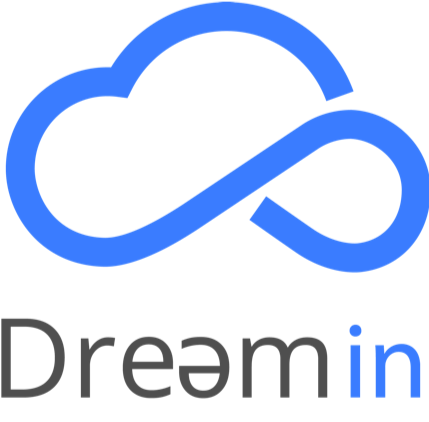 Dreamin
Data Scientist with a PhD in Computer Science (IA/ML)
Company description
Dreamin is a mobile marketing company generating highly engaged app users for their clients all over the world. Thanks to a proprietary AI-driven technology, any mobile app install campaign run by Dreamin is CPA-optimized. In addition, 30 different fraud metrics are real-time controlled leading to blocking and blacklisting any suspicious placement. 
As a result, our premium traffic optimized through our platform enable marketers to acquire mobile users most likely to engage and converts with their apps on a risk-free model. 
*** Dreamin is based in Paris, Berlin and Bucharest, working with international direct clients and agencies within a safe environment on a performance-based model ***
Job description
Who we are: 
Founded in 2016, Dreamin is an expert of user acquisition for international app developers. The startup's know-how combined with our proprietary technology allows us to target the most engaged users across the world, the ones who will be the most profitable for our clients. With a ROI-centric approach, we at Dreamin have invested in the development of our own unique platform, allowing real-time optimizations of our ad campaigns and results. Our main intention and aim is to establish ourselves as a mobile advertising expert in the international market.
Dreamin is a Paris based company with a dynamic and fast growing global team with a thriving success of our new Berlin and Bucharest offices.
Who you are:
We are looking for a talented Data Scientist with a PhD in Artificial Intelligence (entry-level/no previous working experience is required). In this position you will be responsible for incorporating machine learning algorithms on our SaaS Platform. 
But moreover, we are looking for a person with enthusiasm and confidence who would like to make a valuable contribution to our business by building a R&D culture from scratch. This work will involve close interaction with our international Development team composed of 5 strong personalities.
As a Data Scientist you will have the opportunity to work with the latest technology and the most exciting trends in the marketplace. Imagine your Mondays are as exciting as your Fridays because you are part of a team that builds value-added solutions that customers really love.
If you are passionate about Data & Technology, always positive and willing to do more in order to improve yourself, join our team!
What are we looking for:
Recommendation System and Deliver optimized campaigns: the bulk of the work will be in areas of data exploration and preparation, data collection and integration, machine learning (ML) and statistical modeling and data pipe-lining and deployment. 
 
Data Exploration and Preparation: Apply statistical analysis and visualization techniques to various data, such as hierarchical clustering; generate and test hypotheses about the underlying mechanics of the business process; network with domain experts to better understand the business mechanics that generated the data
 
Data Collection and Integration: Understand new data sources and process pipelines; catalog and document their use in solving business problems; create data pipelines and assets the enable more efficiency and repeatability of data science activities
 
Machine Learning and Statistical Modelling: Apply various ML and advanced analytics techniques to perform classification or prediction tasks; integrate domain knowledge into the ML solution (for example, from an understanding of financial risk, customer journey, quality prediction, sales, marketing); testing of ML models, such as cross-validation, A/B testing, bias and fairness
 
Operationalization: Collaborate with ML operations (MLOps), data engineers, and IT to evaluate and implement ML deployment options; (help to) integrate model performance management tools into the current business infrastructure; (help to) implement a champion/challenger test (A/B tests) on production systems; continuously monitor the execution and health of production ML models; establish best practices around ML production infrastructure
As a member of our team you get: 
A motivating and competitive compensation package that rewards your performance and the value you bring to our business
 
A unique career opportunity in one of the most promising startups in the market, as the first member of our new R&D team
 
Plenty of training opportunities
 
A clear path for progression, tailored to your own unique talents and ambitions
 
Exposure to colleagues and senior stakeholders across the business
 
The freedom and flexibility to handle your role in a way that's right for you
 
Flexible working (times and location) is part of our culture where your hours can facilitate your personal work-life balance
More info on the company environment here : 
https://www.welcometothejungle.com/en/companies/dreamin
Here, you have also a small video explaining the values of Dreamin mainly : 
https://www.welcometothejungle.com/en/companies/dreamin#play-video
Website: https://dreamin.io/


Desired profile
Qualifications:
PhD in Computer Science - Artificial Intelligence/ Machine Learning/ Deep Learning
 
Relevant project experience in successfully launching, planning, executing data science projects
 
Experience of working across multiple deployment environments including cloud, on-premises and hybrid, multiple operating systems and through containerization techniques such as Docker, Container Service, and others
 
Experience with distributed data/computing and database tools. Postgres is a plus.
 
Adept of agile methodologies and well-versed in applying DevOps/MLOps methods to the construction of ML and data science pipelines
 
Specialization in text analytics, graph analysis or other specialized ML techniques such as deep learning, etc.
 
Coding knowledge and experience in Python 
 
Knowledgeable with SQL and experience working with large data sets.
Good English communication skills, both verbal and written. French would be a plus.
Your profile:
Confident, energetic self-starter, with strong moderation and communication skills
 
Strong analytical, problem solving and critical thinking skills
 
Ability to work under tight timelines for multiple project deliveries
 
Ability/flexibility to travel and work abroad for international projects
 
Develop novel statistical / machine learning approaches to real world, large scale problems