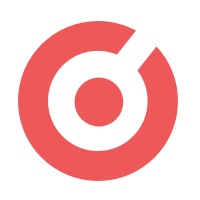 Gleamer
Paris (bd. Raspail for now)
Data manager
Company description
Gleamer develops state-of-the-art Artificial Intelligence algorithms to make a transformative impact in healthcare.

Our first product is an AI-based system for radiologists to improve their diagnosis proficiency. We use cutting-edge deep learning algorithms to help radiologists quickly detecting abnormalities in X-rays with very high sensitivity. Our algorithms aim to prevent most of missed lesions while permitting radiologists to spend more time with their patients.
We have raised 1,5M€ with top-tier investors, including Elaia Partners and XAnge. We also benefit from the stimulating incubator Agoranov in the heart of Paris, we will soon be moving to our own offices in Paris.

Our first diagnostic aid solution, BoneView, is now deployed in a large number of hospitals and radiology groups, and used in clinical routine by approximately 500 radiologists.
Job description
The Data Manager that would take broad responsibilities in one of the keys aspects of the development of an AI-powered medical device.
Main responsibilities:
Build and oversee a team of physicians to annotate high standard medical data.
Monitor data quality and integrity.
Automate labelling, assessment and cleaning process, leveraging algorithm outputs.
Create NLP rules.
Desired profile
We are looking for a talented Data Manager with a real taste for data analysis and medical issues. Crucially, we believe that an acute critical spirit is an imperative, as far as you'll be working on medical data that will be the keystone of our algorithmic training and validation process, eventually impacting millions of people. We lay great importance on the ability to communicate and being independent, as you will be implied in a quickly growing structure, working closely with research engineers, doctoral researchers, developers, and medical doctors.
Requirements:
Ph.D. in computer science or experimental sciences (neurosciences, biomedical sciences, experimental psychology).
Strong reasoning abilities and attention to detail.
Sound knowledge in statistics.
Good command of Python, experience with databases. Experience in Java is a plus. 
Machine learning background/understanding is a plus.
Language: French & English.