Event information
CY Cergy Paris University & University of Neuchâtel
Start date
February 15, 2021
End date
February 19, 2021
Location
Online - Worldwide
Description
Two successive geothermal events are organized on this platform:
The European Geothermal PhD Days 2021 are a two-days conference for European PhD students in geothermal energy.
It will take place the 15-16 February 2021.
This research-focused event will consist in 4 thematic poster sessions related to "Geothermics in a critically stressed crusts", also opened to other PhD topics:
Reservoir geomechanics and reservoir management
Earthquake mechanics
Faults characteristics and properties
Modelling of geothermal processes
Each session will be introduced by an outstanding keynote lecture on the dedicated thematic.
The sessions will be followed by a demo-site session and several virtual site visits (in common with MEET Geothermal Winter School 2021)
The Geothermal Winter School 2021 is organized in the framework of EU-Horizon 2020 MEET project.
It will take place the 16-19 February 2021.
This educational program is intended for Master and PhD students in geosciences from European universities to learn new knowledge on geothermal energy through practice-oriented lectures of both academic and industrial partners of the MEET project.
The schedule will be oriented on 3 mains Research & Development topics raised by the MEET project regarding EGS potential in Europe:
Deep geothermal systems in various geological settings
Increase heat production from existing plants and oil wells
Mapping best locations for future installations in Europe
A special session for young researchers in geothermal energy will offer the opportunity to Master and PhD students to show their latest findings through oral presentations on each afternoon (starting 4:30 pm).
Before starting the courses, a first afternoon with demo-sites presentations and virtual site visits will take place (in common with EGPD 2021).
Partners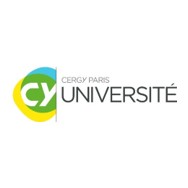 CY Cergy Paris Université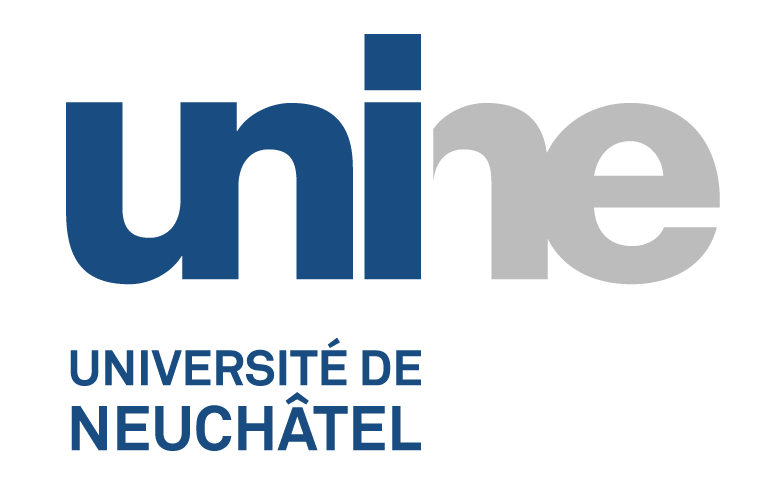 University of Neuchâtel
Sponsors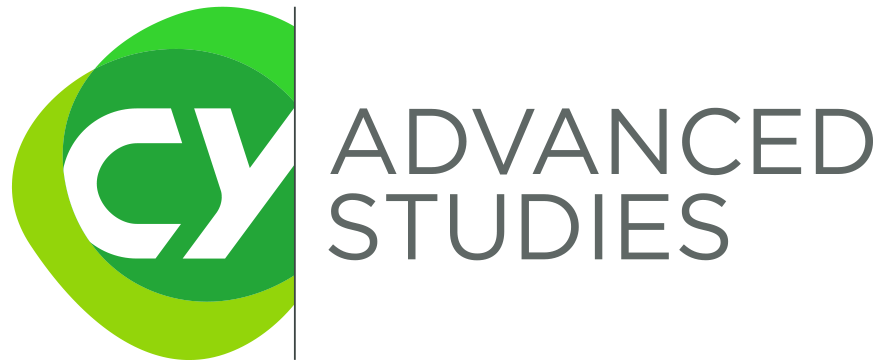 CY Advanced Studies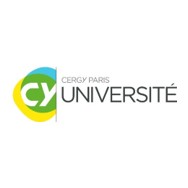 CY Cergy Paris Université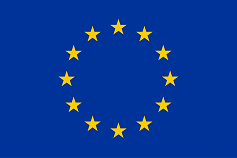 European Commission - Horizon 2020 R&I programme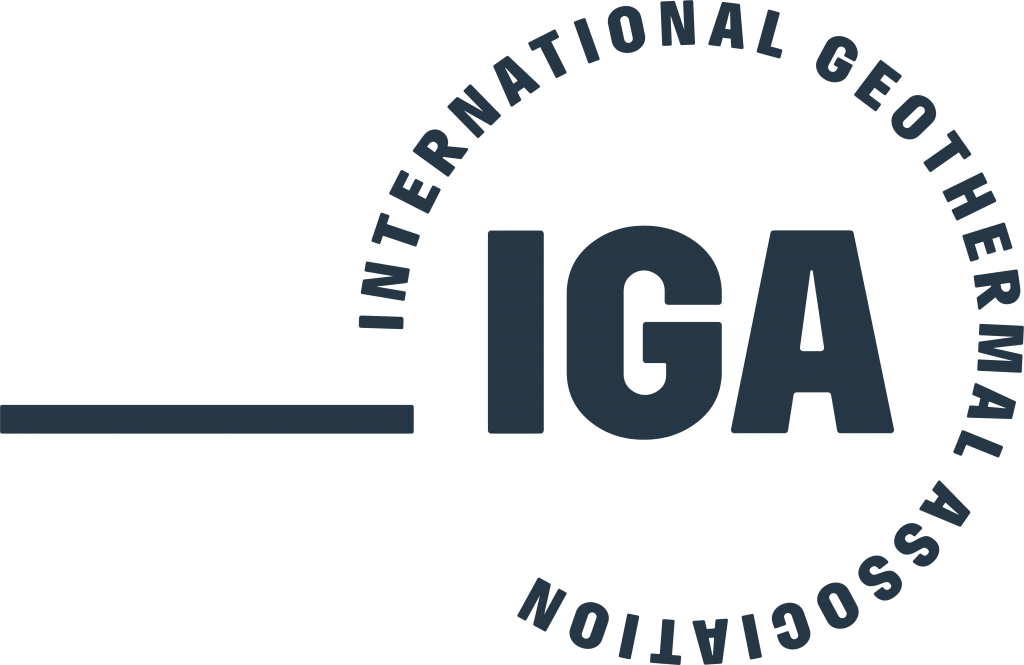 International Geothermal Association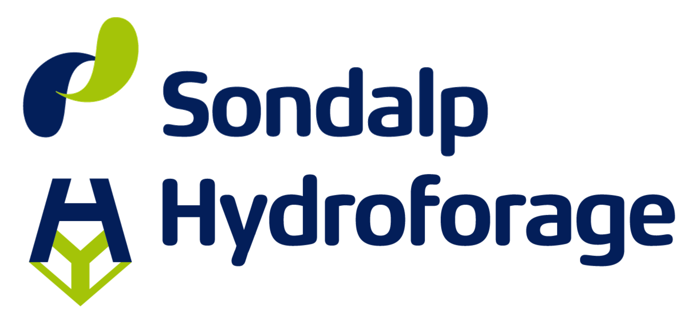 Sondalp-Hydroforage

Swiss Federal Office of Energy
Click on the logo or the name of the exhibitor to display the company information and job offers.
An open room is an opportunity for you to discuss with the companies through a Zoom video meeting. Please refresh the page frequently to see which company has a running open room (companies with a green tag).
Exhibitors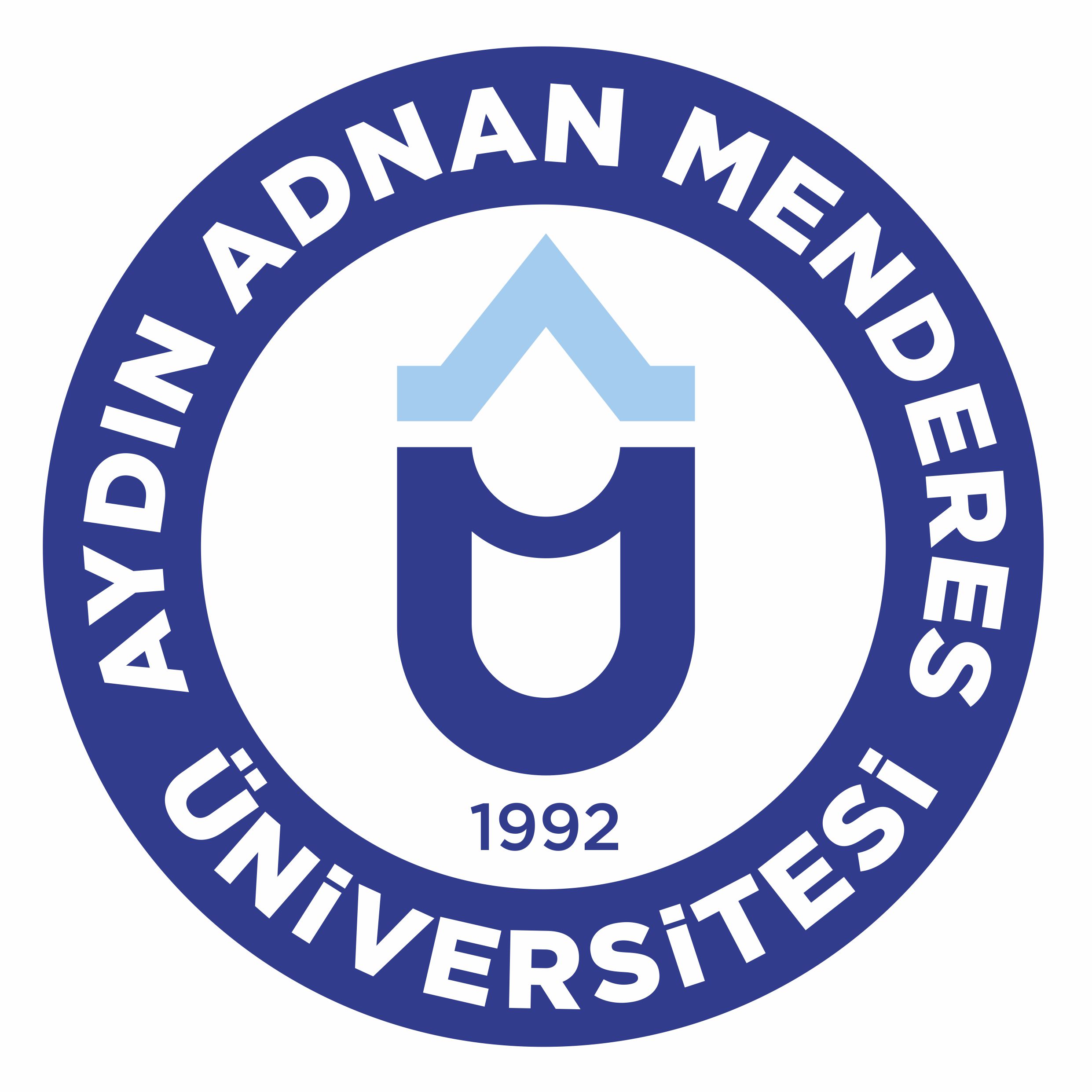 Aydin Adnan Menderes University
Bruxelles Environnement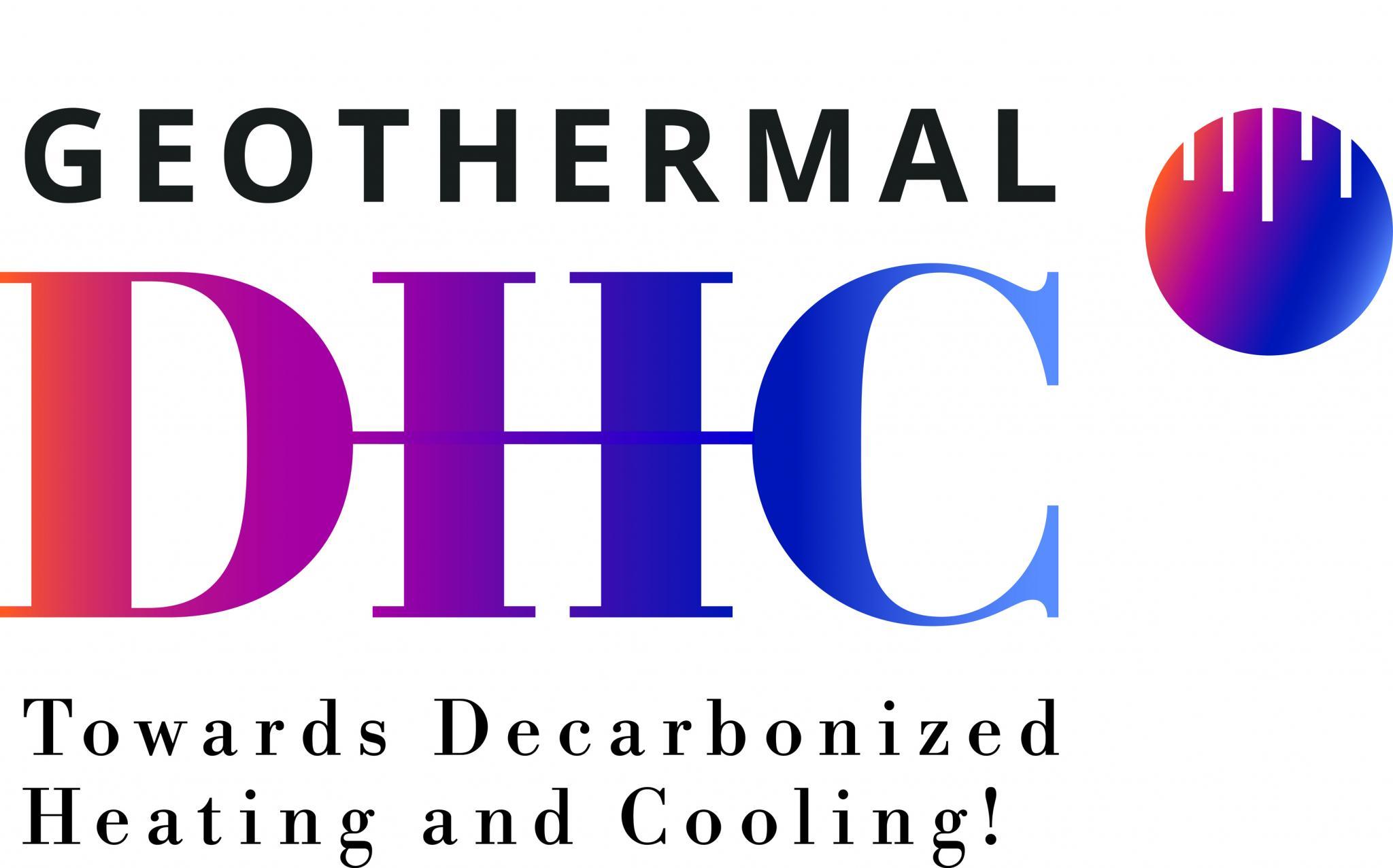 COST Geothermal-DHC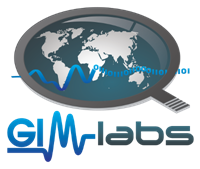 GIM-labs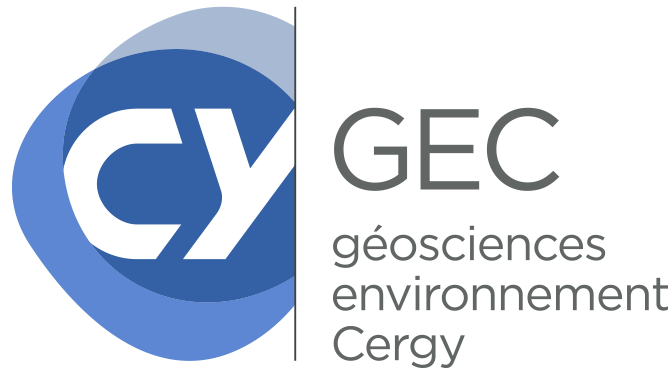 Geosciences and Environment Cergy (CY GEC) - CY Cergy Paris Université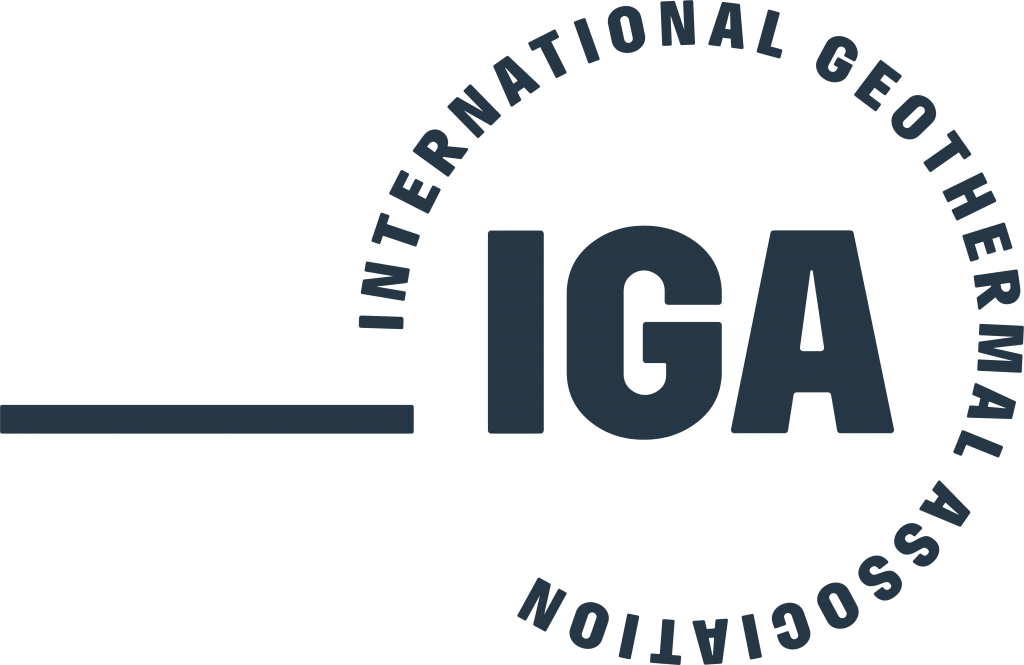 International Geothermal Association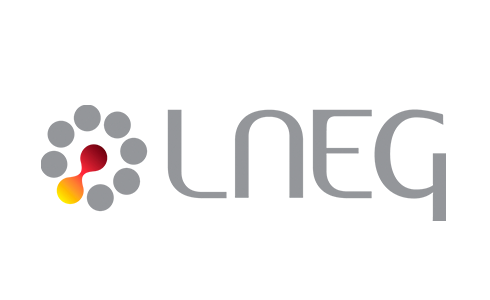 Laboratório Nacional de Energia e Geologia (LNEG)

Middle East Technical University

Mines Paris-Tech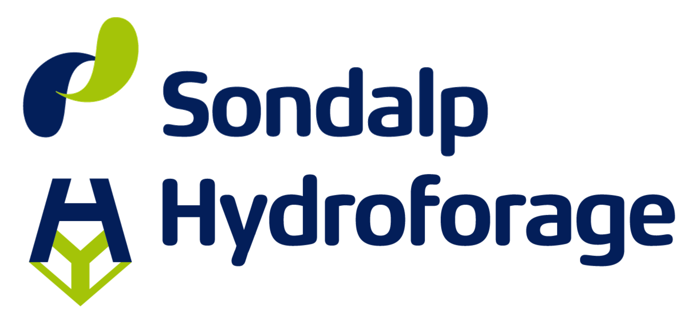 Sondalp-Hydroforage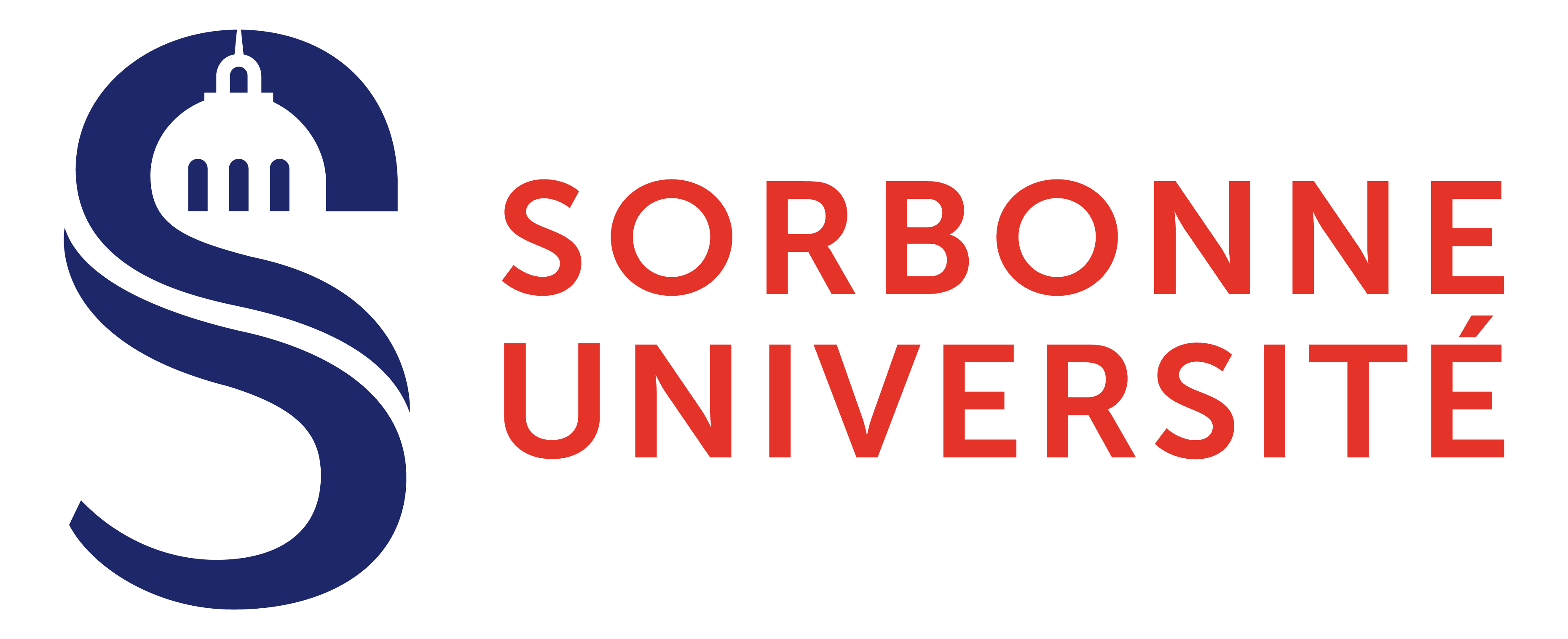 Sorbonne Université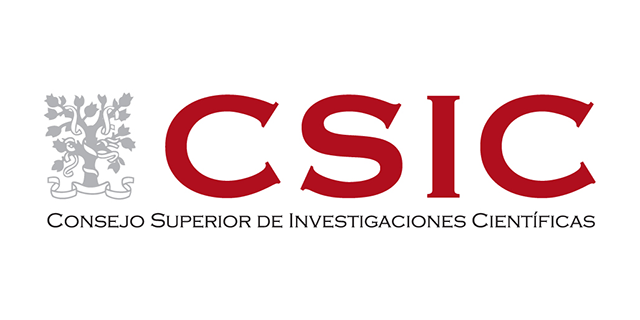 Spanish National Research Council

Spotlight

Swiss Federal Office of Energy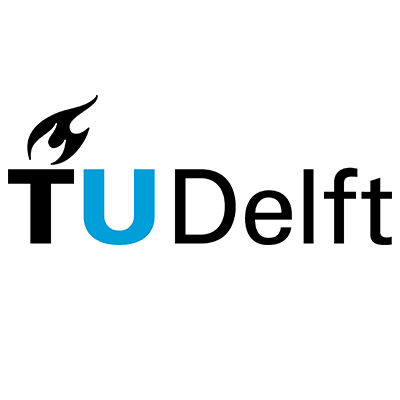 Technical University of Delft

UniLaSalle Beauvais Polytechnic Institute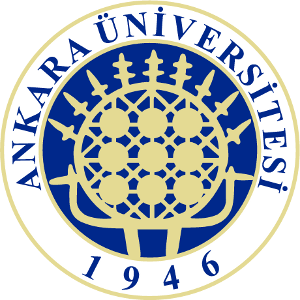 University of Ankara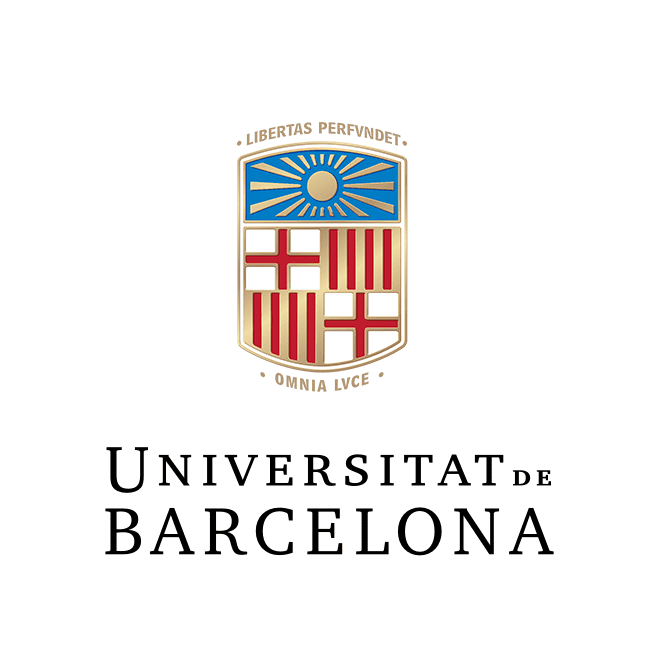 University of Barcelona

University of Lisbon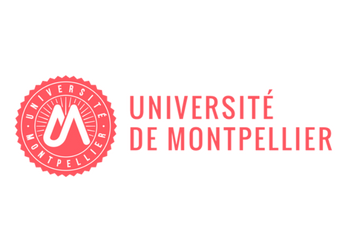 University of Montpellier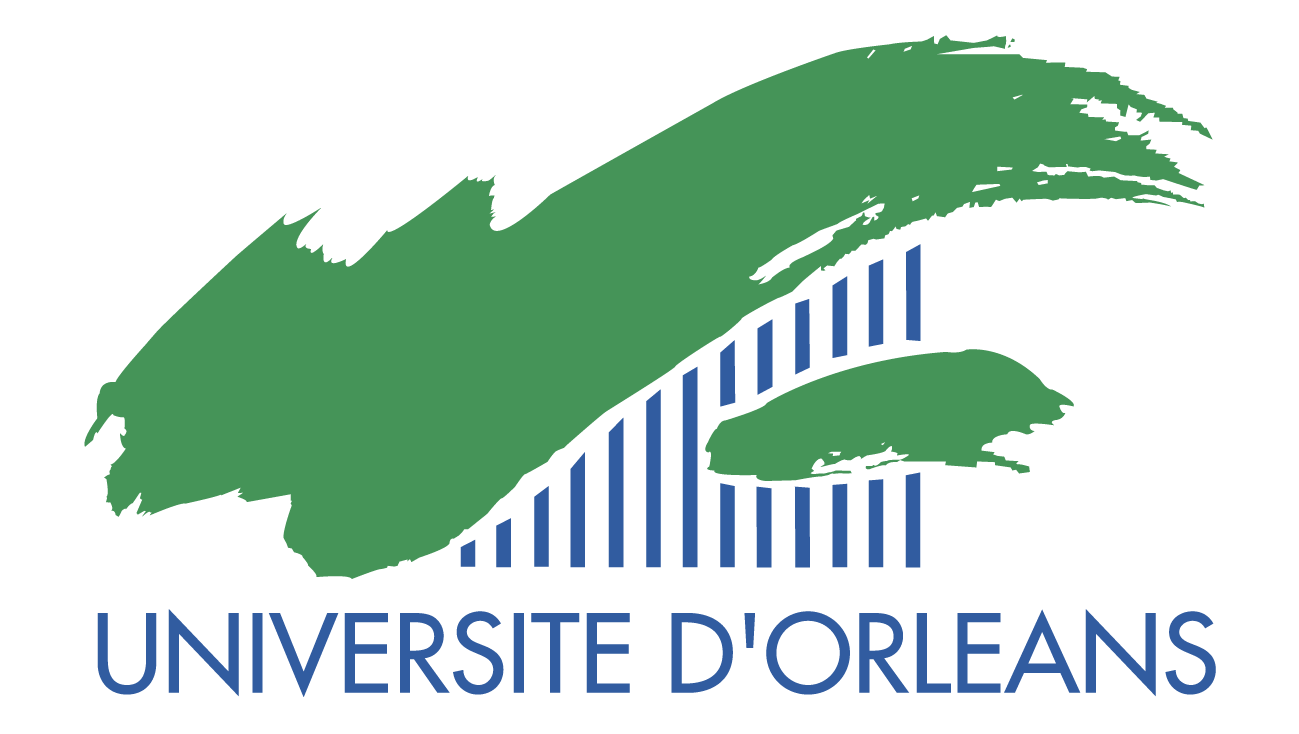 University of Orléans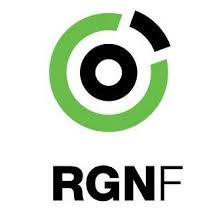 University of Zagreb, Faculty of Mining, Geology and Petroleum Engineering
Start
End
Title
Type
Status
Actions
February 15, 2021
08:30
09:00
Welcome and introduction of EGPD 2021

Afterwork / Cocktail

Finished

09:00
10:00
Keynote Session 1: Brice Lecampion (École Polytechnique Fédérale de Lausanne) - Fundamentals in fluid flow and geomechanics for sustainable geothermal reservoir developement and management

Keynote lecture

Finished

10:00
11:00
Flash presentations of PhD students selected for Session 1

Contest

Finished

11:00
12:00
Poster #1.01: Jon-Danilo Kortram (TU Delft) - An experimental investigation of the effects of corrosion inhibitor on the mechanical properties of reservoir rock

Poster

Finished

11:00
12:00
Poster #1.02: Kai Bröker (ETHZ) - A case study of estimating in-situ stress at the Bedretto Underground Laboratory, Switzerland: Combining mini-frac tests and borehole breakouts

Poster

Finished

11:00
12:00
Poster #1.03: Eszter Békési (Univ. Utrecht) - Ground motions induced by pore pressure changes at the Szentes geothermal area, SE Hungary

Poster

Finished

11:00
12:00
Poster #1.04: Davide Geremia (CYU) - Chemical degradation from water injection in critically stressed carbonate rock

Poster

Finished

11:00
12:00
Poster #1.07: Tomasz Kowalski (AGH Krakow) - Cement slurry in borehole heat exchangers

Poster

Finished

11:00
12:00
Poster #1.08: Maxime Catinat (UPS) - NMR contribution in sub-horizontal well for porosity-permeability heterogeneity characterization in limestones: implications for 3D reservoir prediction and flow simulation in a world class geothermal aquifer

Poster

Finished

11:00
12:00
Poster #1.09: Gianluca Cadelano (CNR) - Preliminary findings in the assessment of the critical radius of ground heat exchangers: a factorial design approach

Poster

Finished

11:00
12:00
Poster #1.10: Leandra Weydt (TU Darmstadt) - Petrophysical reservoir characterization of the Los Humeros geothermal field (Mexico): from outcrop analogue analysis to parametrization of a 3D geological-geothermal model

Poster

Finished

11:00
12:00
Poster #1.11: Anne-Sophie Esneu (IFPEN) - Investigating the mechanisms of damages in formations during the reinjection of geothermal fluids

Poster

Finished

13:00
14:00
Keynote Session 2: Serge Shapiro (Freie Universität Berlin) - Seismic Hazard Induced by Production of Hydrocarbon and Geothermal Energy

Keynote lecture

Finished

14:00
15:00
Flash presentations of PhD students selected for Session 2 & 3

Contest

Finished

15:00
16:00
Keynote Session 3: Tom Mitchell (University College London) - What is a Fault Zone? Spatial and temporal variations in crustal fault zone structure and associated properties

Keynote lecture

Finished

16:00
17:00
Poster #2.01: Akos Kiss (Univ. Durham) - Safe Enhanced Geothermal System (EGS) Development of the Dinantian Carbonate play, UK

Poster

Finished

16:00
17:00
Poster #2.02: Qinglin Deng (Univ. Strasbourg) - Modeling investigation of induced seismicity after shut-in

Poster

Finished

16:00
17:00
Poster #2.03: Francesco Figura (EPFL) - Frictional behaviour of carbonate bearing faults at brittle-ductile transition

Poster

Finished

16:00
17:00
Poster #3.01: Nick Harpers (Heriot-Watt University) - Effect of reactive fluid flow-through on transport and frictional properties of faults in deep geothermal systems

Poster

Finished

16:00
17:00
Poster #3.02: Johanne Klee (UniLasalle) - Characterization of geothermal exploitation window in term of fracture evolution: Results from analogue studies with the Southern Death Valley Fault Zone and the Upper Rhine Graben shoulders

Poster

Finished

16:00
17:00
Poster #3.03: Marc Perret (IFPEN) - Fracture and paleo-fluid characterization in a fossil geothermal system - Geneva Basin, Switzerland

Poster

Finished

16:00
17:00
Poster #3.04: Steven Beynon (Univ. Liverpool) - Structural controls on fluid circulation in a transtensional duplex: Lessons from an exhumed geothermal system

Poster

Finished

16:00
17:00
Poster #3.05: Camille Paquez (Univ. La Réunion) - Assessing the geothermal potential of Piton des Neiges volcano (Réunion Island): a geological and structural framework update

Poster

Finished

16:00
17:00
Poster #3.06: Etienne Leroy (Univ. Bordeaux) - Faulting in volcaniclastics and related subsurface reservoir compartimentalization: The volcanic island of Milos case

Poster

Finished

16:00
17:00
Poster #3.07: Jinlin Jiang (Mines ParisTech) - Numerical modelling of fluid-induced fault slip reactivation, application to Geo-Energy systems

Poster

Finished

16:00
17:00
Poster #3.08: Gemma Mitjanas Colls (Univ. Barcelona) - The Vallès Basin Geothermal system in the frame of the GEO-URBAN project

Poster

Finished

16:00
17:00
Poster #3.09: Aurore Laurent (Univ. Lille) - 3D structural modelling of the Dinantian carbonates reservoir in the Nord-Pas-de-Calais coal basin area: towards a better characterization of the deep geothermal resource in Northern France

Poster

Finished

16:00
17:00
Poster #3.10: Aysegül Turan (TU Darmstadt) - Laboratory measurements on rock and reservoir properties of fractured Carnmenellis Granite under simulated EGS conditions

Poster

Finished

17:30
18:30
Flash presentations of PhD students selected for the General Session

Contest

Finished

18:30
19:30
Poster #G.01: Mirja Pavić (CGS) - HyTheC - Multidisciplinary Approach to Conceptual Modelling of Hydrothermal Systems in Croatia

Poster

Finished

18:30
19:30
Poster #G.02: Gabriel Pasquet (UPPA) - Correlation between high-temperature geothermal energy and natural hydrogen generation in the Asal Rift, Republic of Djibouti and in Iceland

Poster

Finished

18:30
19:30
Poster #G.03: Gaétan Milesi (Univ. Montpellier) - Thermochronology and REE analyses, a tool to reveal hydrothermal circulations and geothermal perturbations along faults : the Têt fault example (Eastern Pyrénées, France)

Poster

Finished

18:30
19:30
Poster #G.04: Luis De la Cruz (UNAM) - Geostatistical mapping of the depth to the bottom of magnetic sources and their relationship with borehole heat flow data in Mexico

Poster

Finished

18:30
19:30
Poster #G.05: Martina Gizzi (Politecnico di Torino) - Potential and limits of using analytical solutions for Thermally Affected Zone (TAZ) assessment in Open-Loop Groundwater Heat Pump Systems

Poster

Finished

18:30
19:30
Poster #G.06: Stijn Beernink (TU Delft) - Assessing the geohydrological properties and storage conditions of aquifers for high temperature aquifer thermal energy storage (HT-ATES) using geophysical logging methods

Poster

Finished

18:30
19:30
Poster #G.07: Hadrien Thomas (UPS) - Facies, porosity and permeability prediction in a 3-D geological static model of the Middle Jurassic geothermal reservoir of the Paris Basin

Poster

Finished

18:30
19:30
Poster #G.08: Joseph Ireland (Queen's University) - The Impact of Thermal Plumes on Aquifer Properties and Ground Water Quality

Poster

Finished

18:30
19:30
Poster #G.09: Arianna Passamonti (IEG Bochum) - Study on high temperature heat pump coupled with high temperature mine thermal energy storage

Poster

Finished

18:30
19:30
Poster #G.10: Ábel Markó (Univ. Eötvös Loránd) - Approach to understand and avoid injection related problems in geothermal systems

Poster

Finished

18:30
19:30
Poster #G.11: Martyna Ciepielowska (AGH Krakow) - Cement slurries with low thermal conductivity factor for preventing heat loss in deep geothermal wells

Poster

Finished

18:30
19:30
Poster #G.12: Alessio Leins (GFZ) - Characterization of Organic Compounds in Geothermal Fluids<

Poster

Finished

18:30
19:30
Poster #G.13: Katarzyna Kurek (Wageningen University and Research) - Geothermal resources and local development

Poster

Finished
Start
End
Title
Type
Status
Actions
February 16, 2021
09:00
10:00
Keynote Session 4: Inga Berre (University of Bergen) - Modelling of fault slip in hydraulic stimulation of geothermal reservoirs: governing mechanisms and process-structure interaction

Keynote lecture

Finished

10:00
11:00
Flash presentations of PhD students selected for Session 4

Contest

Finished

11:00
12:00
Poster #4.01: Serhat Tonkul (Izmir Institute of Technology) - Characterization of Sb-scaling in High Saline Geothermal Power Plant: A Case Study for Germencik Region, Western Turkey

Poster

Finished

11:00
12:00
Poster #4.02: Lily Suherlina (TU Delft) - Thermal-Hydraulic Chemical Evolution of A High Enthalpy Geothermal Field

Poster

Finished

11:00
12:00
Poster #4.03: Geraldine Regnier (Imperial College London) - Modelling of highly heterogeneous reservoirs with dynamic mesh optimisation

Poster

Finished

11:00
12:00
Poster #4.04: Edoardo Pezzulli (ETHZ) - A J-integral to simulate hydraulic fracturing in deep geothermal systems

Poster

Finished

11:00
12:00
Poster #4.05: Mylène Receveur (Univ. Edinburgh) - Investigating the key controls on mine-water heat in abandonned flooded coal mine workings in the UK: what is the thermal footprint of past mining activities?

Poster

Finished

11:00
12:00
Poster #4.06: Dorothee Siefert (KIT) - CO2 handling in binary geothermal systems – a modelling approach for different CO2 contents, TDS and p-T conditions with implications on the geothermal power plant in Bruchsal, Germany

Poster

Finished

11:00
12:00
Poster #4.07: Aurélia Crinière (Univ. Genève) - Reservoir geology of the Cretaceous-Cenozoic transition in the context of geothermal exploration in the Geneva Basin and neighbouring France (Switzerland & France)

Poster

Finished

11:00
12:00
Poster #4.08: Yemane Kelemework (Univ. Naples) - Geothermal modeling of the southern Italy constrained by magnetic, gravity and heat flow data

Poster

Finished

11:00
12:00
Poster #4.09: Perrine Mas (UPS) - Seismic interpretation and 3D geomodelling of the Dogger and Triassic aquifers for the metropolis of Orleans, France

Poster

Finished

11:00
12:00
Poster #4.10: Gergő Hutka (GFZ) - Numerical investigation of injection-induced seismicity in geothermal reservoirs for seismic hazard and risk mitigation: problem statement

Poster

Finished

11:00
12:00
Poster #4.11: Lars Yström (KIT) - Optimised multicomponent geothermometer – MulT_predict

Poster

Finished

11:00
12:00
Poster #4.12: Boris Galvan (Eurekx) - ToMaHoC: A Ready to use GPU Powered Thermo-Mechanical-Hydro Chemical Simulator

Poster

Finished

13:00
13:30
Demosite 1: Thomas Kohl (Karlsruhe Institute of Technology) - Rhine Graben & Munich area

Demosite

Finished

13:30
14:00
Demosite 2: Hannes Hofmann (GFZ-Potsdam) - The United Downs Deep Geothermal Power project, from exploration to geological interpretation

Demosite

Finished

14:00
14:30
Demosite 3: John Reinecker (Geothermal Engineering GmbH) - The United Downs Deep Geothermal Power project, from exploration to geological interpretation

Demosite

Finished

14:30
15:30
Demosite 4: Christian Boissavy (G²H Conseils) - Deep geothermal energy for district heating network: case histories in Paris Basin and lessons learned since 50 years

Demosite

Finished

16:00
17:00
Virtual site visit 1: Guillaume Ravier (ES-Géothermie) - Rittershoffen geothermal heat plant for industry and Soultz-sous-Forêts power plant

Site visit

Finished

17:00
18:00
Virtual site visit 2: Jean-Marc Bertrand (ENGIE Solutions) - Dammarie-les-Lys geothermal heat plant for district heating (Paris basin)

Site visit

Finished

18:00
19:00
Virtual site visit 3: André-Charles Mintsa (Enogia) & Eric Léoutre (Vermilion Energy) - Chaunoy pilot Organic Rankine Cycle (ORC)

Site visit

Finished

19:00
19:30
Conclusion of EGPD 2021 and Choice/Call of candidates for EGPD 2022

Afterwork / Cocktail

Finished
Start
End
Title
Type
Status
Actions
February 17, 2021
08:30
08:45
Introduction of Geothermal Winter School 2021

Afterwork / Cocktail

Finished

08:45
09:30
Fabienne Brutin (Ayming): Boost your researcher career with EU funds

Lecture

Finished

09:30
11:00
Pr. Iain Stewart (University of Plymouth, Director of Sustainable Earth Institute) - Taking the Heat Out Of Geothermal: Geo-energy Communications for Publics and Policy

Public talk

Finished

11:00
12:00
Keynote: Pr. Ernst Huenges (GFZ) - Engineered Geothermal Energy Systems in Europe

Keynote lecture

Finished

13:00
14:00
Keynote: Albert Genter (ES-Géothermie) - Deep fractured EGS, concepts and reservoir assessment in the Upper Rhine Graben

Keynote lecture

Finished

14:00
15:00
John Reinecker (Geothermal Engineering GmbH) - Exploration workflow for deep geothermal systems

Lecture

Finished

15:00
16:00
Kristian Bär (Technical University of Darmstadt) - Planning reservoir stimulation, technical steps and risk mitigation

Lecture

Finished

16:30
17:00
Talk #1: Akos Kiss (Univ. Durham) - Safe Enhanced Geothermal System (EGS) Development of the Dinantian Carbonate play, UK

Presentation of young researcher

Finished

17:00
17:30
Talk #2: Aurore Laurent (Univ. Lille) - 3D structural modelling of the Dinantian carbonates reservoir in the Nord-Pas-de-Calais coal basin area: towards a better characterization of the deep geothermal resource in Northern France

Presentation of young researcher

Finished

17:30
18:00
Talk #3: Cédric Bailly (CYU) - Enhancing the exploitation of sedimentary basins for the energy transition: From hydrocarbon resources production to geothermal heat generation

Presentation of young researcher

Finished

18:00
18:30
Talk #4: Ines Raies (CYU / IFPEN) - Identification and understanding of colloidal destabilization mechanisms in geothermal processes

Presentation of young researcher

Finished

18:30
19:00
Talk #5: Katherine Ford (Univ. Göttingen) - A Multi-proxy Approach for Fracture Network Quantification of Regional Fold and Thrust Structures for Geothermal Reservoir Characterisation

Presentation of young researcher

Finished

19:00
19:30
Talk #6: Gemma Mitjanas (Univ. Barcelona) - The Vallès Basin Geothermal system in the frame of the GEO-URBAN project

Presentation of young researcher

Finished

19:30
20:00
Talk #7: Joanne Klee (UniLasalle) - Characterization of a geothermal reservoir analogue: Fractured granite of the Noble Hills Range, CA, USA

Presentation of young researcher

Finished
Start
End
Title
Type
Status
Actions
February 18, 2021
09:00
10:00
Béatrice Ledésert & Ronan Hébert (CY Cergy Paris Université) - Fractures and hydrothermal alterations: a review of fluid pathways for geothermal applications.

Lecture

Finished

10:00
11:00
Ghislain Trullenque (UniLasalle) - The concept of geothermal reservoir analogue: a case study at the Noble hills range, southern Death Valley, CA, USA.

Lecture

Finished

11:00
12:00
Yves Vanbrabant (Geological Survey of Belgium) - The role of anisotropy in geothermal systems in meta-sedimentary rocks

Lecture

Finished

13:00
14:00
Bernd Leiss (Georg-August Universität Göttingen - Universitätsenergie Göttingen GmbH) - An unorthodox exploration and exploitation strategy for the development of an unconventional geothermal reservoir – the Göttingen University campus demo site

Lecture

Finished

14:00
15:00
Ivan Rajšl (University of Zagreb) - Site-specific environmental and economic assessment of EGS using Decision-Making Tool (DMT)

Lecture

Finished

15:00
16:00
Eric Léoutre (Vermilion Energy) - Co-production of oil and geothermal heat, opportunities and challenges

Lecture

Finished

16:30
17:00
Talk #8: Armand Pomart (UniLasalle) - Study of an analogue to the Soultz-sous-Forêts granitic geothermal reservoir: from photogrammetric acquisition to DFN modelling and fluid flow simulation

Presentation of young researcher

Finished

17:00
17:30
Talk #9: Martha Nnko (TU Delft) - Mechanical Characterization and Potential Evaluation of the Geothermal System in Songwe field, Mbeya, Tanzania

Presentation of young researcher

Finished

17:30
18:00
Talk #10: Lei Wang (GFZ) - Laboratory insight into fluid-induced fault slip behavior: Implications for induced seismicity

Presentation of young researcher

Finished

18:00
18:30
Talk #11: Chaojie Cheng (GFZ) - Long-term evolution of fracture permeability in slate as potential target reservoirs for Enhanced Geothermal Systems (EGS)

Presentation of young researcher

Finished

18:30
19:00
Talk #12: Aysegül Turan (TU Darmstadt) - Multi-parameter Petrophysical Characterization of Variscan Granite from Cornwall-UK

Presentation of young researcher

Finished

19:00
19:30
Talk #13: Maxime Catinat (UPS) - NMR contribution in sub-horizontal well for porosity-permeability heterogeneity characterization in limestones: implications for 3D reservoir prediction and flow simulation in a world class geothermal aquifer

Presentation of young researcher

Finished

19:30
20:00
Talk #14: Saeed Mahmoodpour (TU Darmstadt) - Thermo-hydro-mechanical (THM) simulation of the heat extraction from geothermal reservoirs (field scale simulation of Soultz-sous-Forêts and outcrop-based simulation of Göttingen site)

Presentation of young researcher

Finished
Start
End
Title
Type
Status
Actions
February 19, 2021
09:00
10:00
Eléonore Dalmais (ES-Géothermie) - Optimization of energy valorization on EGS plant, application to Soultz-sous-Forêts demo-site

Lecture

Finished

10:00
11:00
André-Charles Mintsa (Enogia) - ORC technology and implementation in different geological contexts

Lecture

Finished

11:00
12:00
Vincent Lanticq (Febus Optics) - Fiber optics, an adaptable & cost-effective technology for monitoring geothermal reservoirs at different scales

Lecture

Finished

13:00
14:00
Keynote: Adele Manzella (Consiglio Nazionale delle Ricerche - Istituto di Geoscienze e Georisorse) - Social aspects for geothermal energy development and policy implications

Keynote lecture

Finished

14:00
15:00
Keynote: David Bruhn (GFZ - TUDelft) - Determining the key parameters and suitable measures for successful EGS developments

Keynote lecture

Finished

15:00
16:00
Bianca Wagner (Georg-August Universität Göttingen) - Concepts and data sources for mapping deep geothermal resources throughout Europe

Lecture

Finished

16:30
17:00
Talk #15: Edoardo Pezzulli (ETHZ) - A J-integral to simulate hydraulic fracturing in deep geothermal systems

Presentation of young researcher

Finished

17:00
17:30
Talk #16: Anvar Farkhutdinov (BSU) - A numerical modelling approach for geothermal waters sustainable use (the Khankala geothermal field case)

Presentation of young researcher

Finished

17:30
18:00
Talk #17: Lily Suherlina (TU Delft) - Characterizing reservoir behaviour changes in exploited high enthalpy geothermal field in Indonesia-integration well data

Presentation of young researcher

Finished

18:00
18:30
Talk #18: Francisco Porturas (Geothermal Association of Peru) - Oil & Gas and geothermal coproduction

Presentation of young researcher

Finished

18:30
19:00
Talk #19: Ana Soles Valdivia (Independent) - Open tools for gathering and integrate data for Geothermal Prospect evaluation

Presentation of young researcher

Finished

19:00
19:30
Talk #20 - Philipp Schröer (Univ. Ruhr-Bochum) - Development of a novel Percussion Mechanism for Downhole Hammer Drilling

Presentation of young researcher

Finished

19:30
20:00
Conclusion of the Geothermal Winter School 2021

Afterwork / Cocktail

Finished